How Can We Bring Global Supply Chain, Freight Forwarding and Logistics Businesses Together?
December 18, 2020 Freight Forwarding
Every successful business owner and industry leader is well aware of the pivotal role of effectively organised logistics in its operational pipeline. Seamlessly implementing logistics in your core operations allows you to keep pace with rising customer demands and outrank competitors and efficiently upscale your business when the need arises. Irrespective of the current size and scale of your business, the desire to grow and expand is going to be a perpetual one. And this expansion can be regional, national or even on an international level. Streamlining your logistics lets you accommodate all the necessary components of your expansion and cut down on all the associated costs and the time spent on inventory and product displacement while you are at it.

By default, supply chains are susceptible and complex in nature. This is primarily because most of their developments are dictated by customers and consumers and their ever-changing demands. Without having transport that is effectively organised at their disposal, no supply chain can promise high delivery standards and premium value to their customers. Subsequently, this makes logistics among the most prime factors concerning the quality of any supply chain out there.

Supply Chain, Freight Forwarding, and Logistics: Scope of Overlap

Though effective transport appears quite simple from a distance, it actually involves a horde of skills, special knowledge, deep understanding of the chain and professional management which all work in unison to show as an effortless mechanism. By decreasing the waste of time and materials, effective transport facilitates the optimisation of resources and contributes significantly towards improving the supply chain. Apart from logistics companies, there exists yet another set of entities that also play a crucial role in streamlining the global supply chain- freight forwarding companies.

Although there are multiple points of overlap between a freight forwarding and a logistics firm, the former presents a set of notable benefits to their users, including maintaining data concerning speciality routes, transparent pricing options, and more technology-oriented tools among many others. The answer is bringing supply chain, freight forwarding, and logistics business together lie in technology as well. It is only through the vast scope of technology that one can hope to weigh out the pros and cons of each of these systems and help in formulating an integrated arrangement that improves the all-important parameters of optimisation and efficiency.

Using IoT in Logistics:

For the last 20 years or so, the realm of the Internet of Things (IoT) has taken the world by an absolute storm. In the course of its continuous evolution, the technology has successfully managed to assert its position in the majority of households across the globe. So vast is its application's scope that it has found relevance in all the significant sectors around us, including real estate, agriculture, and finance. Of late, it is starting to get picked up by logistics businesses and the view of reducing costs and managing risks within the sector.

Listed below are a few other benefits that the industry stands to gain from this technology:
Facilitates the establishment of a superior supply chain intelligence which subsequently helps in tracking those shipments that ate temperature sensitive
Allows for a better degree of fleet management by carrying out automation of all maintenance and repair activities, and accurate tracking of shipments and vehicles.
Helps in achieving cost efficiency by optimising fuel usage management.
Helps in the streamlining of operational pipelines by improving the parameters of warehousing and inventory tracking.
Using AI (Artificial Intelligence) and ML (Machine Learning) in Logistics:

Ranging from smartphones to weather forecasting, there's rarely a department that hasn't benefited from the explosive possibilities of Artificial Intelligence and Machine Learning. The logistics industry is not an exception either.

Listed below are some of the ways in which the logistics industry has incorporated Machine Learning and Artificial Intelligence to drive growth and development within their sector:
Allows for automating various core operations within the warehouse, such as organising and identifying inventory.
Enables the supply chain to incorporate autonomous vehicles such as drones and warehouse ground vehicles to automate various business processes.
Helps lower costs by automating redundant tasks and enhances the overall quality of works by carrying out the automation of back-office operations.
Helps shippers analyse trends in the supply chain, accurately predict demand, and effectively keep track of daily patterns within the lanes.
Conclusion
For a company to reap in the benefits of a sound logistics experience, all constituent components in its supply chain need to exist harmoniously. With the help of modern technological tools such as blockchain, IoT, ML, and AI; shippers should increasingly work towards striking sync between the wings of their supply chain and freight forwarding should they wish to see their logistics business scale unparalleled heights of excellence. We hope you liked this blog, explore our site to know more about the global supply chain.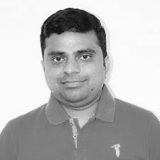 ---